Visual System for Storytime Event (Books Inc. & Red Rock Coffee present)
For this project, I explored some flyer design on the street, got or took a picture of it and then came back to redesign the visual system. 
I  chose books Inc. and Red Rock Coffee present storytime event poster and re-designed a visual system for the event.
A poster series, a promotional brochure, and a website.
01 // A Multipage Narrative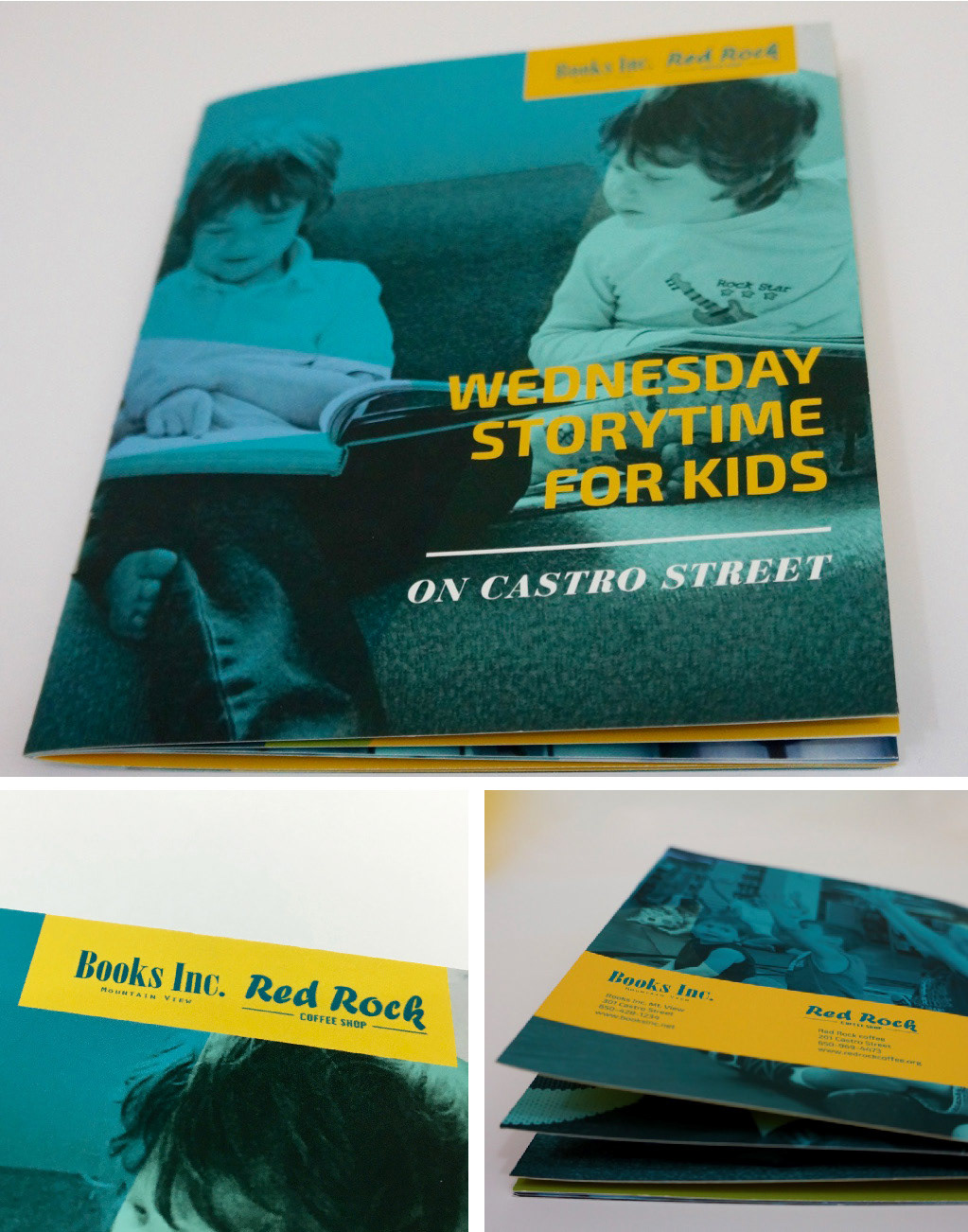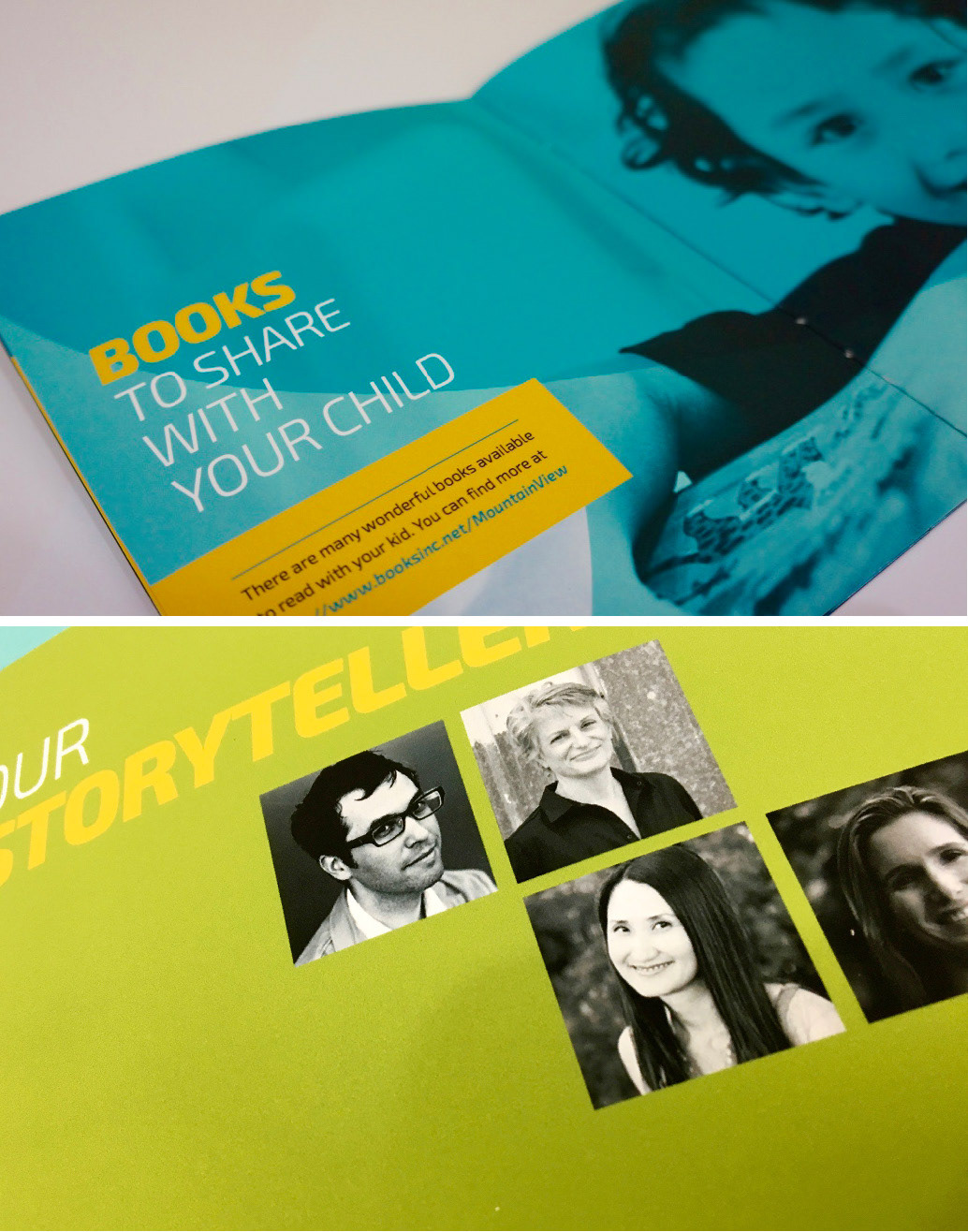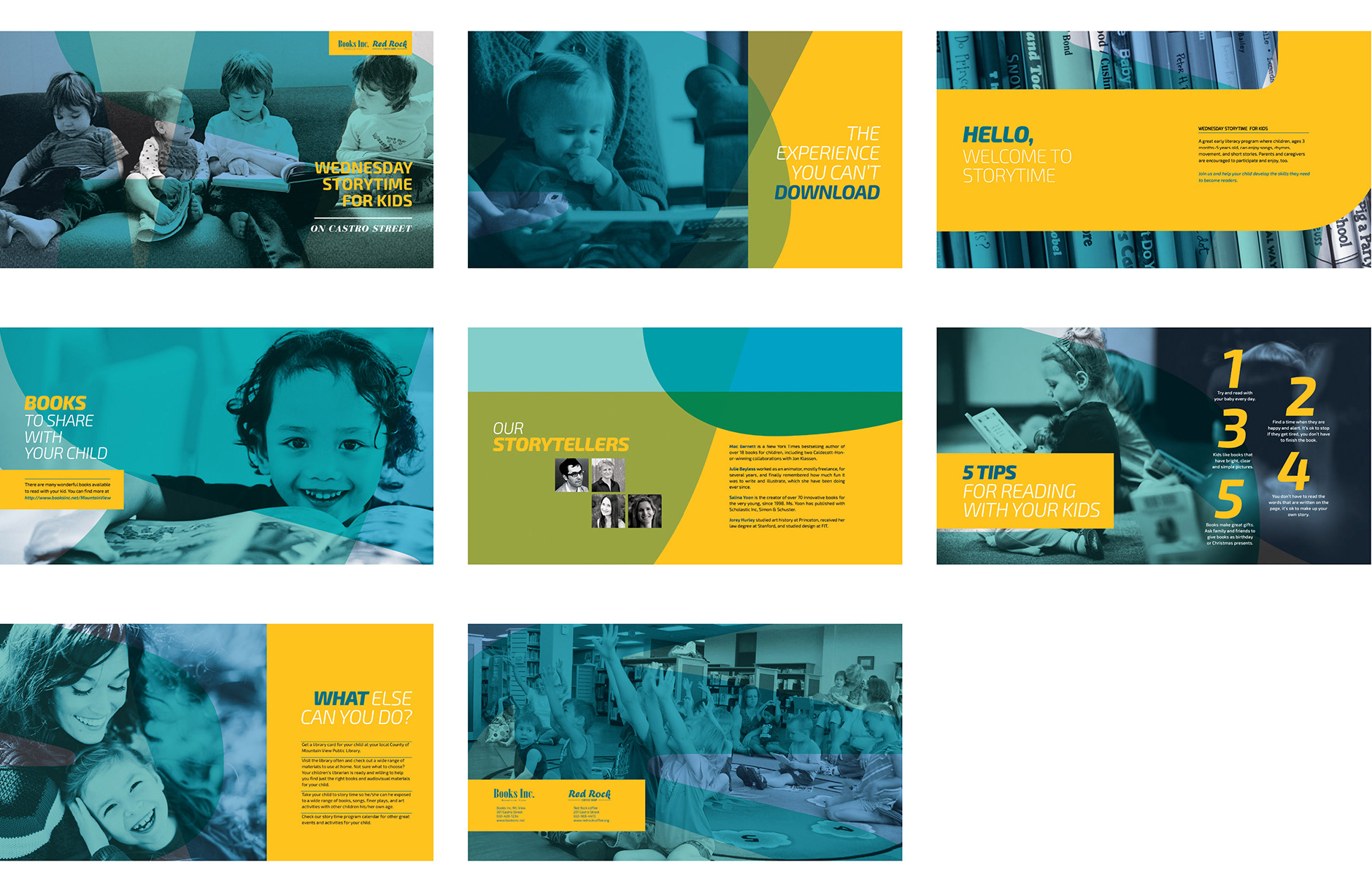 02 // Outdoor Poster Series